FREE Battery & Card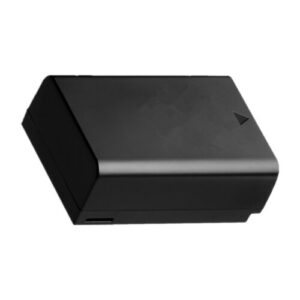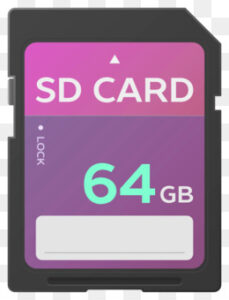 Introducing the Z 50, a compact, lightweight, and powerful mirrorless camera. Inheriting the proud DNA of the Z series, this camera features a large inner diameter of 55mm and a short flange focal distance of 16mm – delivering incredibly vibrant images and three-dimensionality without the little imperfections. Capture spontaneous life moments with the intuitively-designed and comfortable camera body that feels like an extension of your hand. It is almost as nimble and compact in size as your passport – though not as thin!
Perfect for adventurers, wanderers, foodies and café-dwellers, slip the Z 50 into your bag the next time you go exploring and share your experiences with the world.
INNOVATION IN YOUR HANDS
Take it easy with the outstanding operability of the Z 50. An intuitive user interface means quick access to personalised settings and modes instantly through the i menu. Cleverly laid out touch keys allow you to operate this camera with one hand, even when you're looking through the electronic viewfinder. Great for flat-lay compositions, vlogging, or even just group selfies, this camera is equipped with a 180° tilting monitor with touch operation, so you can effortlessly capture your preferred compositions. The silent mode feature lets you capture shots without disturbing your subject, perfect for weddings and stage performances.
KEEP IT EASY
Forget fumbling with buttons or slippery surfaces. Great on the go, the camera is equipped with an ergonomic grip for a firm grasp and easy reach across the buttons. Form meets function with its cutting-edge aesthetics and design, such as the new mode dial that allows you to easily change shooting modes in a heartbeat. Designed with portability and comfort in mind, the Z 50 features a lightweight body frame that weighs similar to a regular tablet at approximately 450g.
BE OUTSTANDING
Capture your passion with 20.88 million effective megapixels and the EXPEED 6 image-processing engine. Adopting the same hybrid autofocus (AF) system as the Z 7 and the Z 6, the Z 50 comes equipped with one of the first Nikon CMOS sensors that incorporates phase-detection AF. With 2091 AF points covering approximately 87% horizontally and approximately 85% vertically of the frame, easily capture moving objects, even at the periphery. For portrait shots where the clarity of the eyes matter, eye-detection AF is available and allows an intuitive selection of the intended eye focus, even when multiple people are within the frame.
Whether you're in a low-light environment, or on a night out, an ISO sensitivity of 51200 for stills, and 25600 for videos will ensure your images come out well lit. Express yourself even further with Creative Picture Control, a mode that offers 20 different creative options to make your stills and films more dynamic. Pair the Z 50 with the NIKKOR Z DX 16-50mm f/3.5-6.3 VR or NIKKOR Z DX 50-250mm f/4.5-6.3 VR to effectively reduce camera shake as both lenses come with dual detect optical vibration reduction which means every image will be sharper than ever.
1 With capture of APS-C size or DX-format images using single-point AF.
EXPRESS YOURSELF
For the vloggers and the content creators, smoother scenes help to immerse audiences into a three-dimensional world, drawing them further into the story. Capture your videos in 4K UHD with no crop at up to 30 frames per second. Experience full video functionality akin to the Z 7 and Z 6. Easily record in self-portrait mode with touch operation – perfect for vloggers. With the availability of time-lapse and slow-motion, explore a wealth of creative options with minimal need for post-production.
SEAMLESS SHARING
Shoot and share your creations seamlessly with SnapBridge 2.6. Enjoy remote shooting and easy transferring of your images and movies to compatible mobile devices for an even more convenient shooting experience.
BRILLIANT IMAGES, NIGHT AND DAY
Scenes you have never truly been able to bring to life in images, such as low-light indoor shots or outdoors after dark, come out sharp and beautiful with the Z 50. Its powerful ISO of 51200* handles the job with ease. Wherever the location, whatever the situation or subject, you'll be ready to make your vision a reality.
* Up to ISO 25600 for movie recording.
NATURAL PORTRAITS IN SPONTANEOUS MOMENTS
The Z 50's eye-detection AF* is a powerful tool for capturing portraits. It tracks and locks focus on your subject's eye — which is especially useful when your subject keeps moving. Eye-detection AF is also capable of intelligently recognizing the eyes of multiple people in the frame, giving you the choice of which person and which eye to focus on.
* When using auto-area AF in still photography.
CAPTURE AT THE SPEED OF LIFE
With the ability to shoot up to 11 frames per second*, you'll have more chance to get a great shot of a decisive moment. If you want to capture a sequential movement even more smoothly, the Z 50 lets you shoot 8-megapixel images at an even faster 30 frames per second in silent video mode.
* When using a mechanical shutter, in continuous H (extended) release mode and NEF (12-bit RAW) + JPEG image quality.
4K UHD VIDEO WITHOUT ANY CROP
Capture beautiful 16:9 4K UHD/30p video using the whole frame. Amaze yourself and your audience with the variety of looks available from NIKKOR Z lenses, from wide angle to telephoto. The Z 50 offers beautiful output with minimum noise at high ISO, 1080/120p for slow motion, and smooth, accurate and silent AF for video. You can even touch to focus using the LCD monitor, for fast transitions between subjects. Focus peaking is available in both 4K UHD and 1080p recording, assisting manual focusing with easier confirmation on the monitor.
LARGE Z MOUNT QUALITY IN A SMALL, PORTABLE SYSTEM
The Z 50 isn't just another compact mirrorless camera: it delivers superb image quality. That's because it uses the same Z mount as its larger siblings, the Nikon Z 7 and Z 6 cameras. This lens mount features a 55-mm opening, wider than any competitors, which invites in a huge amount of light. The short, 16-mm distance from the mount to the image sensor enables more flexible lens design and a smaller camera body. This combination allows engineers to use light more effectively, and develop lenses with outstanding optical performance, providing even higher resolution and more beautiful bokeh. The Z 50 can be used with the dedicated kit lenses, but is also compatible with a growing lineup of superb NIKKOR Z lenses.
* Assignable settings in AF mode: Focus (M/A), aperture, exposure compensation, ISO, no setting.
COMPACT AND LIGHTWEIGHT, WITH A TRULY AUTHENTIC FEEL
Whether in your bag or over your shoulder, the Z 50 is a great companion — and it feels just right in your hands. Its secure, comfortable grip and operational buttons, intelligently arranged to provide efficient control, work like a natural extension of your body, responding seamlessly to your creative intentions. Despite its compactness, it has the overall look and feel of an authentic camera. It's also protected against shock by magnesium alloy in the front and top covers, offering peace of mind when carrying it around.
HIGH-QUALITY SELFIES MADE FUN AND EASY
Point the camera towards yourself, flip the tilting monitor 180° downward to face you, and the Z 50 will immediately turn into a selfie camera. When used in this position, the operation buttons and dials are locked except for the shutter release button, so you can maintain a firm grip. This means you can compose the shot without worrying about pressing the wrong button, use touch AF on the LCD monitor to achieve focus, and capture selfies in high-quality stills and movies.
SHORTCUT TO YOUR CREATIVE VISION
New inspiration often strikes when you're in the middle of shooting, and you want to try something different by changing the camera settings. The Z 50's convenient i button gives you a powerful shortcut to do just that. The button calls up 12 settings as an i menu on the LCD monitor or electronic viewfinder (EVF) screen. You can quickly change these while confirming the results in real time — all without taking your eyes off your subject. The i menu is fully customizable, letting you choose your 12 most frequently used settings and arrange the layout as you like. It's never been this easy to engage your creativity and express yourself in images.
COMFORTABLE VIEWING UNDER BRIGHT SUNLIGHT
When you want to get a clearer view of what you are shooting under bright sunlight, or simply want to concentrate on your subject with no distractions, the easy-to-see EVF of the Z 50 comes in handy. It offers a sharp and clear image under any conditions, thanks to its high-resolution organic EL panel combined with Nikon's superior optical and image-processing technologies. The EVF also displays the same settings as the LCD monitor, allowing you to make quick setting changes without taking your eye away.
ALWAYS READY TO SWITCH BETWEEN PHOTOS AND VIDEOS
When shooting video, you often want to use different camera settings than those you need for stills. The Z 50 lets you separately save the most appropriate settings for each shooting mode and then change smoothly between them with the flick of a selector.
THE PERFECT PAIRING