Beauty and depth in a wide F1.4 G Lens
Eye-opening G Lens resolution from full aperture
An innovative optical design that includes three aspherical elements effectively corrects field curvature and aberration, achieving outstanding resolution throughout the lens's wide 15-mm field of view, even at full F1.4 aperture. One ED (Extra-low Dispersion) glass element and one Super ED glass element further suppress chromatic aberration and effectively reduce peripheral colour fringing.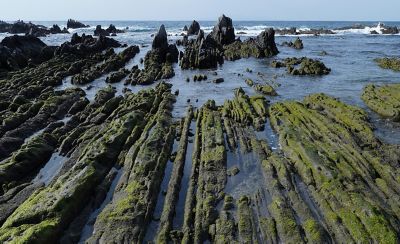 Breathtaking bokeh at F1.4
This lens's large F1.4 aperture makes it possible to produce beautiful bokeh that is enhanced by precisely controlled spherical aberration and a 7-blade circular aperture. 0.17-metre minimum focus and 0.15x maximum magnification1 let you get close to the subject while producing deep background bokeh. Impressive close-up capability is an advantage for movies as well as stills.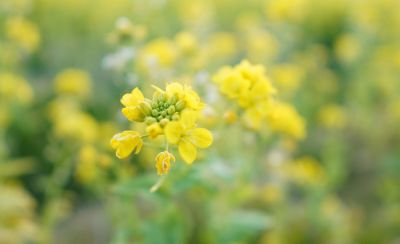 Compact and lightweight for new shooting freedom
The small size and low weight of this lens make it a perfect match for compact APS-C camera bodies. A design that maximises the benefits of aspherical elements and the short mirrorless flange back distance delivers stunning performance in a lens that is only 66.6 x 69.5 mm (2.62 x 2.74) and weighs only 219 g (7.8 oz). A great choice for wide-angle landscapes, architecture, interiors and snapshots in general.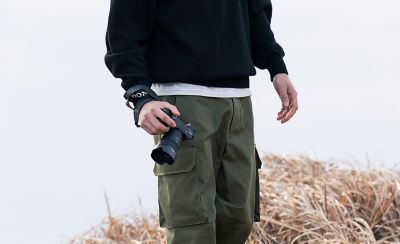 Advanced AF realises full body speed potential
Two linear motors give this large-aperture lens impressively fast, precise autofocus and tracking performance for both stills and movies. AF and tracking are so responsive that the full speed potential of the body used can be fully realised so that even fast or erratically moving subjects can be reliably captured.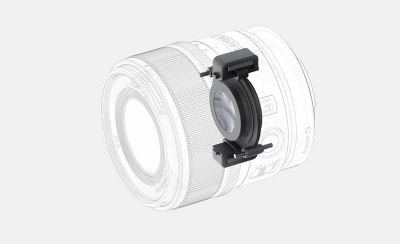 An expressive tool for movie shooters
With an internal focus mechanism that keeps overall lens length constant while focusing, this lens is easy to handle in a wider range of situations. A consistent centre of gravity also means that gimbal balancing is easier. The lens's small size and low weight provide important handling advantages too. Advanced optical design minimises focus breathing2 and reduces unwanted angle-of-view shifts in movies.
Superb operability and reliabilite
The focus ring features Linear Response MF for direct manual focusing that responds like mechanical focus. There is also an aperture ring with click stop on/off switch for intuitive aperture control, a focus hold button and a focus mode switch for extra focus control versatility. And to ensure maximum reliability in challenging outdoor conditions, this rugged lens has a dust- and moisture-resistant design.3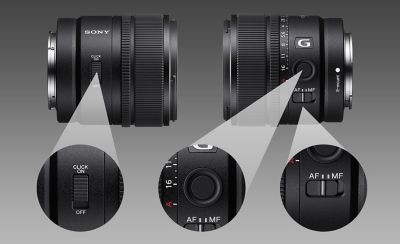 Configuration, MTF, Control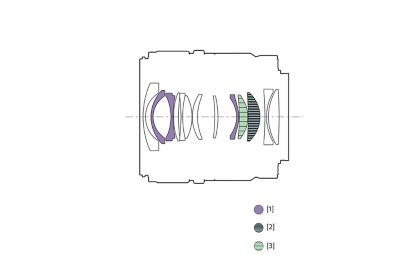 Lens Configuration
Impeccable Sony G Lens design emphasizes a graceful balance between high resolution and gorgeous background bokeh that can enhance the artist's vision.
[1] Aspherical lens  [2] Super ED glass  [3] ED (extra-low dispersion) glass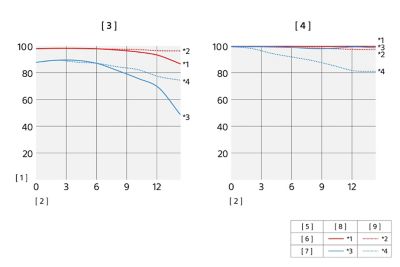 MTF Chart
MTF (Modulation Transfer Function) describes how well a lens can reproduce fine details, measured as the degree of contrast achieved between finely spaced lines..
[1] Contrast (%) [2] Distance from optical center of lens (mm) [3] Max. aperture [4] F8 aperture [5] Spatial frequency [6] 10 lines pairs / mm [7] 30 line pairs / mm [8] Radial values [9] Tangential values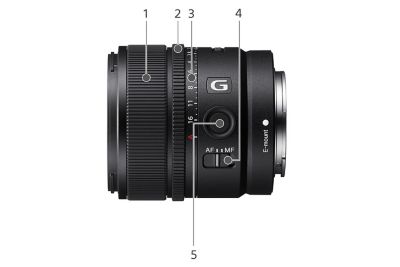 [1] Focusing ring  [2] Aperture ring  [3]  Aperture index  [4] Focus-mode switch  [5] Focus hold button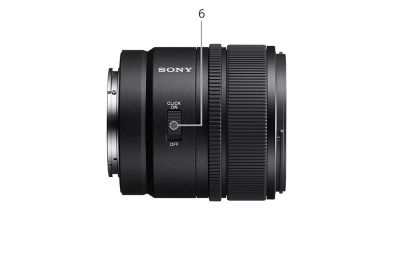 [6] Aperture click switch