FE PZ 16–35 mm F4 G
FE PZ 16–35 mm F4 G Photo Gallery

Designed for polished movie imagery

Smooth power zoom with snappy response

XD Linear Motors deliver stunning AF
Optimized for Video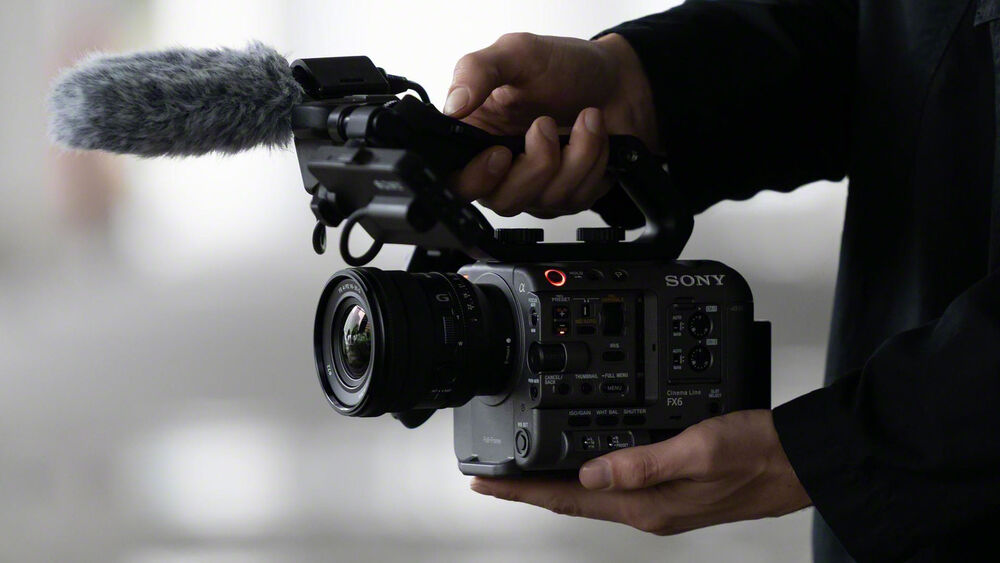 A perfect companion for content creators, this lens's key features are ideal for video applications, including Power Zoom, suppressed focusing breathing, and versatile focus handling, along with a well-balanced design that performs well when mounted on a gimbal or drone or used handheld:
The electronically controlled Power Zoom mechanism enables making smooth zooms during takes, with control possible via the lens body or from select camera bodies.
Power Zoom can be used in conjunction with Sony camera's Clear Image Zoom function, which can further extend the effective reach by up to 2x while maintaining near original image quality. If the lens's zoom speed is set to Slow, and the zoom control is performed remotely from the camera body, the zooming transition will be seamless from optical zoom to Clear Image Zoom.
Optical Design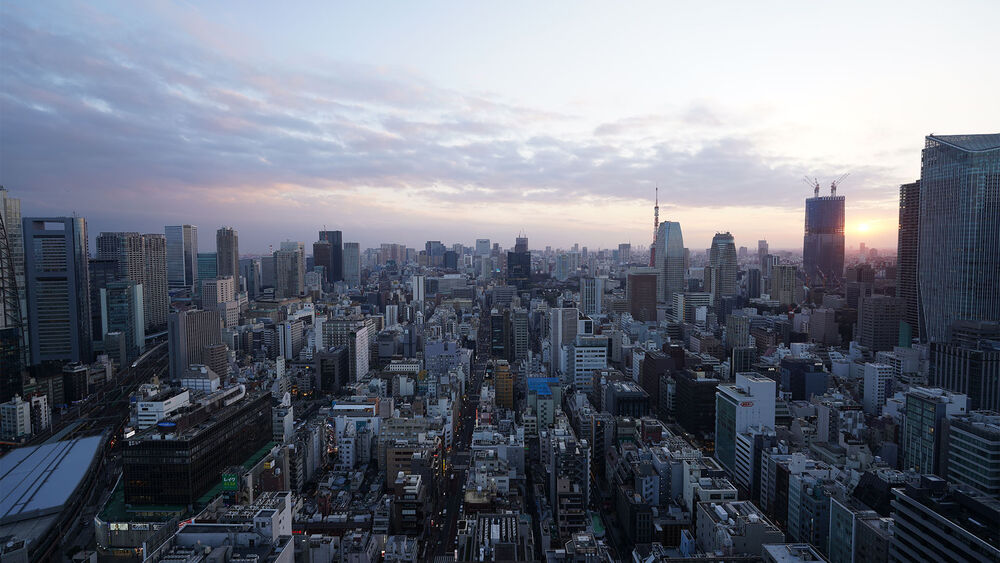 Wide-angle zoom design covers ultra-wide to standard wide focal lengths and a constant f/4 maximum aperture offers consistency and a strong balance between brightness and a compact design.
Two Advanced Aspherical (AA) elements and one aspherical element help achieve high sharpness and suppress distortion and spherical aberrations.
Super ED and ED elements promote greater clarity and color accuracy by reducing chromatic aberrations.
One ED Aspherical element further contributes to impressive image quality by correcting for a variety of aberrations.
Special attention has been given to achieve consistent and sharp performance throughout the zoom and focus ranges for maximum versatility.
Rounded seven-blade diaphragm contributes a smooth bokeh quality.
Versatile Focusing Performance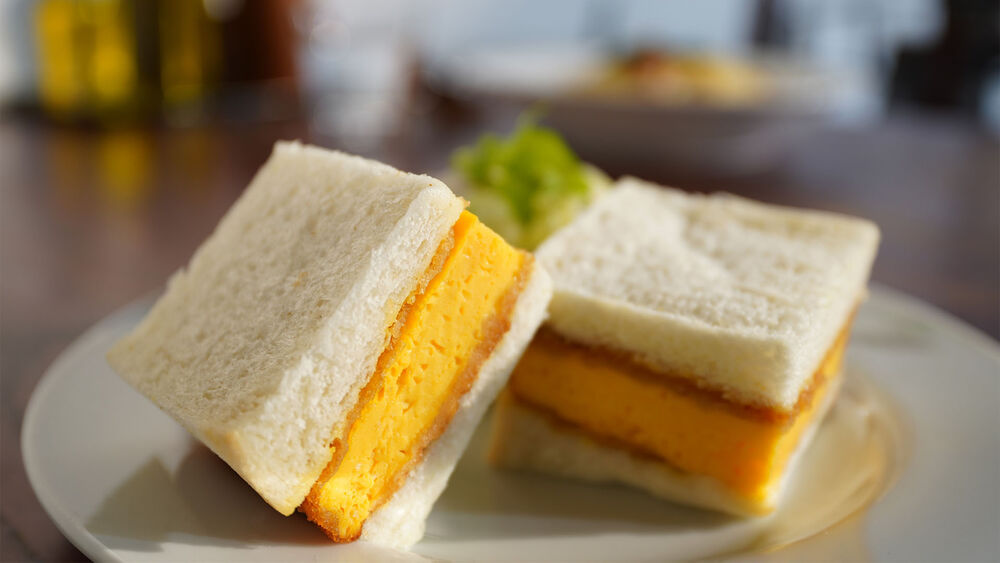 An XD Linear Motor system uses two separate motors to provide quick, quiet, and precise autofocus and tracking performance. This design also contributes to more natural, intuitive Linear Response manual focus control and an AF/MF switch is located on the lens barrel for quick focus mode switching.
Internal focusing design offers more responsive focusing performance and maintains a consistent overall lens length during operation.
Suitable for close-up shooting, the minimum focusing distance at the 16mm position is 11″ and, at the 35mm position, is 9.4″ with a 0.23x maximum magnification.
Portable Design, Intuitive Handling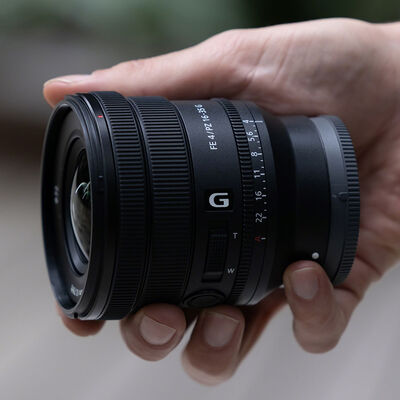 As a G lens, this 16-35mm f/4 prioritizes compactness and sports a lightweight design while still managing impressive optical performance and notable f/4 constant maximum aperture. The lens is also weather-sealed and features an intuitive design for easy operability, making it a versatile wide-angle go-to lens for hybrid shooters and content creators.
Impressively lightweight and sleek design suits everyday handheld use and is ideal for travel applications.
Dust- and moisture-resistant design suits working in inclement conditions and a fluorine coating has also been applied to the front element to resist dust, oils, and fingerprints, and to also make cleaning the front element easier.
Integrated Power Zoom control on lens barrel for simple focal length adjustment. When used on select Sony cameras, Power Zoom can also be used via on-camera controls.
Intuitive design includes separate aperture/iris, focus, and zoom rings for responsive and natural settings adjustment.