Magnesium alloy frame.
Tough, lightweight magnesium alloy frame protects the Z fc against life.
Hideaway touchscreen.
When you don't need the touchscreen LCD, it's safely protected within the camera.
Classic round eyepiece.
OLED viewfinder with 100% frame coverage. 1.02x magnification. Real-time preview of exposure, settings and effects.
Auto mode with Nikon intelligence.
Prefer to let the camera determine the best exposure settings for your situation? Switch the camera to Auto and Nikon's serious onboard intelligence will take over for you.
Help at the touch
of a button.
Not sure what a setting does? Just tap the (?) button and a brief
explanation will pop up in the viewfinder or on the Vari-angle display. It's like having a quick reference guide built into your camera.
i-Menu. Your menu.
Assign the menu items you use most to the i-Menu. Create separate i-Menu settings for video and still modes. You'll have a one-click dashboard of the settings you rely on most.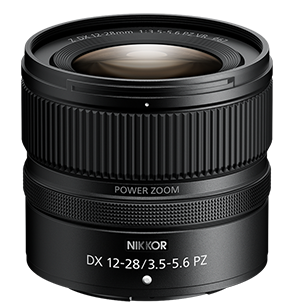 Versatile ultra-wide-angle power zoom.
Create beautiful immersive content with the widest APS-C size/DX format zoom lens for
Z series cameras. Record sharp, image-stabilized video from arm's length. Remotely zoom in and out to get exactly the right shot, even when you're in front of the camera. Small, lightweight, virtually silent and so versatile, the NIKKOR Z DX 12-28mm f/3.5-5.6 PZ VR is sure to become an essential part of your kit.
12-28mm

Ultra-Wide-Angle Zoom

205 g

Lightweight

VR

Image Stabilization
(4.5 stops)*

Z Mount

APS-C Size/DX Format
An essential lens
for creators.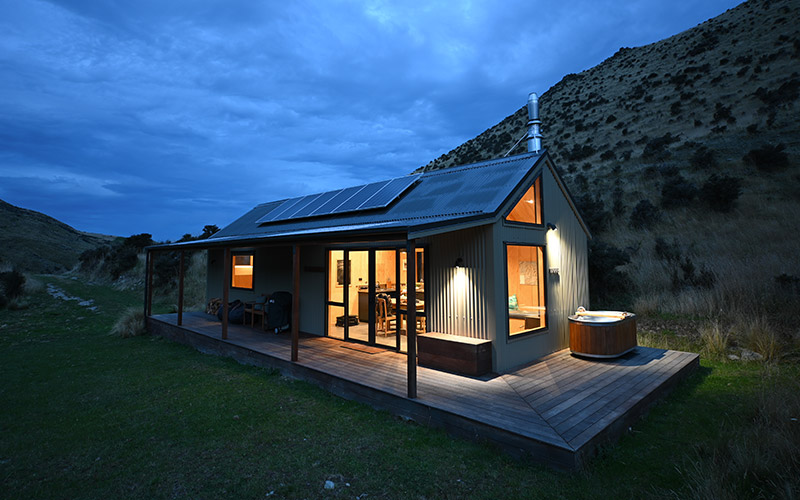 12mm
Immersive. Dramatic.
Creative wide views. Great for gimbals, tabletop vlogging, handheld shooting, tight spaces, landscapes and group shots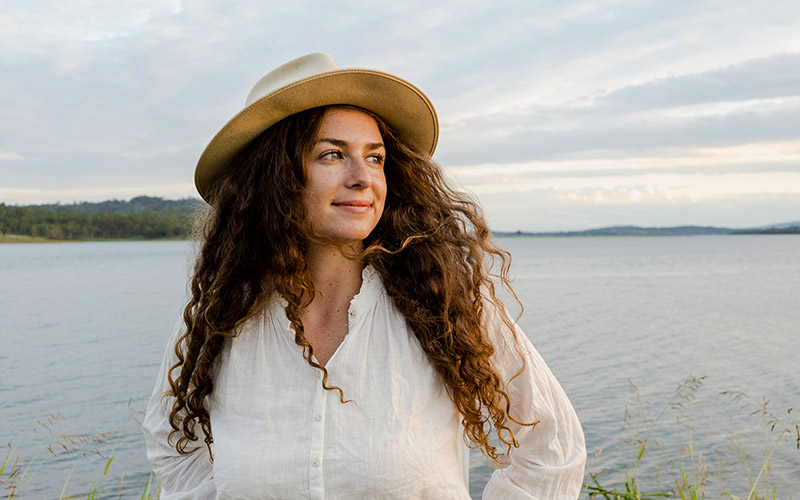 28mm
Versatile. All-purpose.
More Natural views. Great for zooming in, food shots, everyday shooting, street photography and even portraits
Smooth.
Fluidly starts and stops zooming with no jumpiness.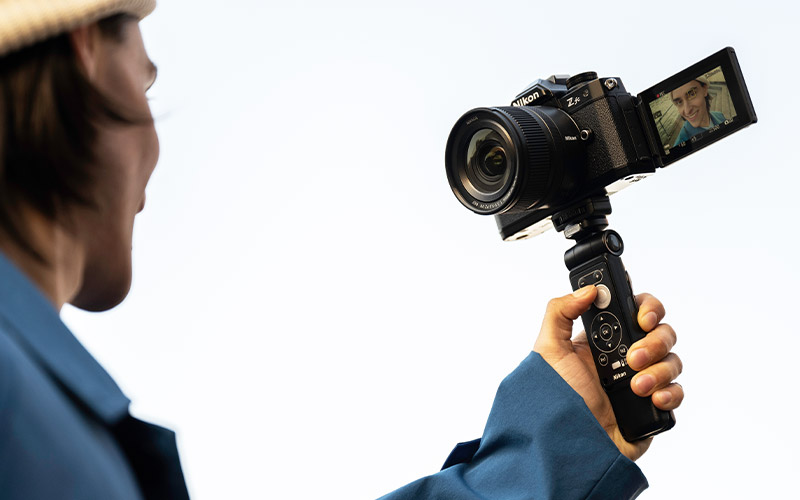 Stable
Zooms at your selected speed through the entire sequence.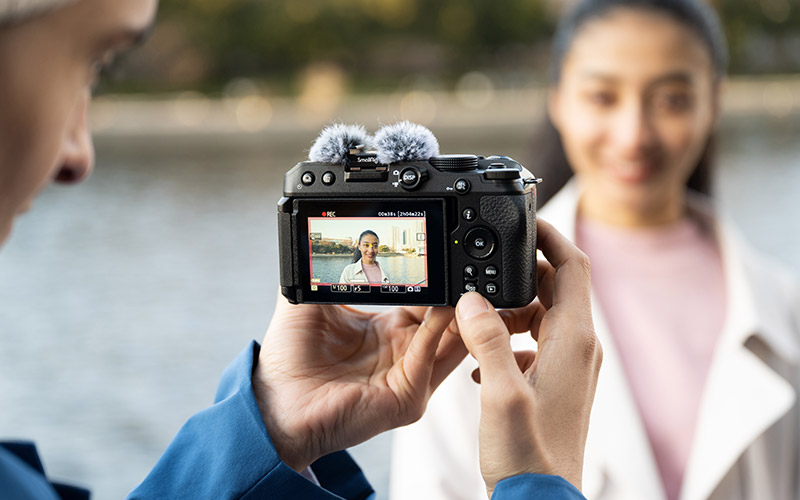 Silent
All zooming occurs internally with a linear drive.