The EOS R50 maintains high image quality and performance comparable to the higher end EOS R10 while remaining compact in size, with width and height nearly identical to the previous EOS M50 Mark II model. It's small and light enough to be brought everywhere for you to record your vlogs for the world!

Amazing Vlogging Capabilities
The 6K oversampling process in the EOS R50 uses the same debayer algorithm from the CINEMA EOS System. You can shoot amazing 4K videos with clearer video quality and lesser noise compared to native 4K recordings.
The EOS R50 can record in IPB (FHD 30p 12Mbps), which is great for posting on social media. The camera allows transcoding and it compresses 4K and Full HD into smaller file sizes for ease of transfer to smartphones or social media platforms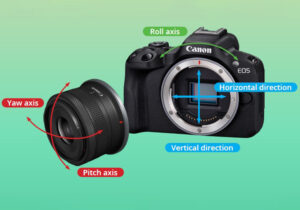 Coordinate Control IS
Deliver smooth handheld footage even while using a lens without image stabilisation. Five-axis stabilisation is delivered by Movie Digital IS to reduce the effects of camera movement.
When used in conjunction with an RF lens with IS, coordinated control is used to improve stabilisation even more.
Hybrid Auto Mode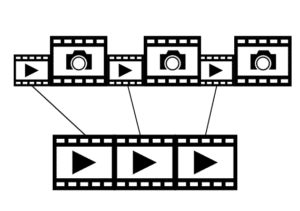 Appreciate the convenience of having a video compiled for you to relish at the end of the day. Each time you take a photo, the Hybrid Auto Mode will automatically record approx. 2-4 seconds of footage before the shot.
These short clips are then compiled together with the images taken on the same day to make a digest movie.